Products & Service
Kroschel Pump and Supply offers a number of different services.
Industrial Equipment, Products & Services
Pump Repair (Centrifugal & Gear)
Custom Hoses
Meter Repair/Registers/Presets
Roper Pumps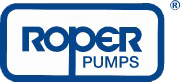 Moormann Bros

See our Manufactures & Equipment page for a full list of products we distribute.
We look forward to serving our customers with renewed energy!